This is a really random name for a blog post I know but it will all make sense when I go into what the topic of conversation around comedy is today. As I have mentioned a lot throughout my Improv Diaries, that I like performing physical style of comedy. However,  it is also something that I have loved from a very early age and have always adored watching. I have always been more interested in physical based comedy sometimes a simple movement or expression really can make a show or stand up what it is.
As I have stated before in other posts, there are many comedians that I loved growing up in my childhood that highly entertained me because of this type of comedy and then this expanded as I grew older into silent films and stand up comedy. Physical comedy is such a fantastic thing and some of my favourites really use this idea of metaphorically being like Jelly. When I say that I mean that they are able to mould into any form or character instantly to bring laughs to the audience and to redefine their personality which the simplest of moves and actions. This week we look at some of my favourite comedic jelly like people and why they have influenced me the way that they have
Jim Carrey
Jim is the king of kings of creating characters and forming them out of particular movements or voices. When I was growing up I was mesmorized by his talents as I have said on numerous occasions before because there wasn't very many actors like him. I in particularly used to love the Mask – when he transforms into the green menace and becomes this whole different character was fascinating to watch. Another favourite of mine was The Truman Show because it also showed that Jim could create really interesting serious characters with a lot of depth.
Lee Evans
Lee Evans is one of the best comedians at walking on stage and creating these characteristics of anything really well. It is what makes his stand up really outshine the rest. He will do voice expressions and faces and uses all of the stage which is a really great thing to see from a comedian as some of them just stand in the same place throughout their show. His faces, voices and movements make the show and is why Lee Evans is as popular as he was before he retired.
Rik Mayall
You can't watch a Rik Mayall based show of stand up without knowing he is there. That probably sounds a bit random but a good example is Blackadder, he is only a guest appearance in 3 episodes but his energy and characters are so strong (and loud) that they take over the show, you don't really care about the main characters any more because your eyes are fixated on Rik and waiting to see what he does next. He is such an inspiration and such a comedic king when it comes to moulding a character into shape.
Charlie Chaplin
Again another actor that really is fantastic at moulding himself into a character. It doesn't matter that some of the silent movies are nearly 100 years old, they are still highly hilarious to watch and that is all because of the way that Chaplin can create a character on stage and bring it to life.
Ryan Stiles
When i was growing up, Whose Line is It Anyway was always on the television and the one person that always stood out for me was Ryan Stiles. He is a fantastic improviser he can mould a character to any situation and will create these fantastic characters with the whole of his body not just by what he is saying. He is always a pleasure to watch and really is like a heap of jelly the way he can just create these fantastic actions and offers.
Matt, Noise Next Door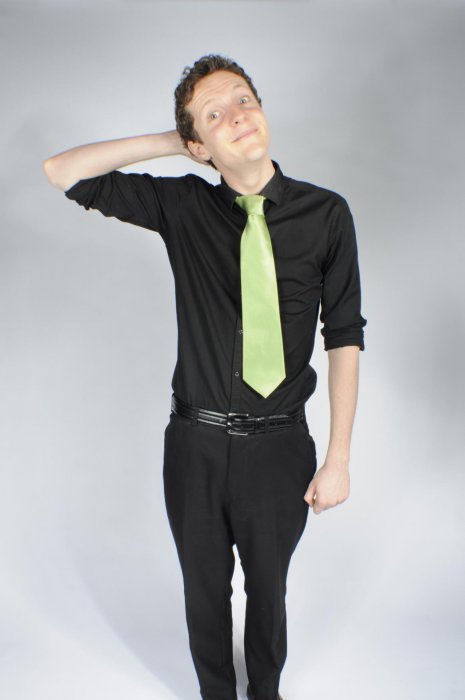 I have already written a few posts about the Noise Next Door with the Improv diaries about Matt and he really deserves a place on this list. When he performs he acts like a piece of jelly and just like Ryan Stiles, can mould into any character and will create loads of action to make sure that the audience is entertained and that the scene has some depth.