It was announced earlier this week that this autumn you will see a double episode of New Girl and Brooklyn Nine Nine with the one hour crossover starting with Brooklyn Nine Nine and ending on an episode of New Girl. The boss of FOX TV has stated in interviews that the cross over came about because the shows feel compatible enough to do so.
It is not the first show to crossover as Simpsons have done it with Family Guy and also Bones did it with Sleepy Hollow last season. It looks like this could be the new thing coming to many television episodes in the future. Whether or not UK shows will be doing it anytime soon, it will soon tell in the future but here is a fun list of UK shows both new and old that we would like to of seen crossovers with.
Red Dwarf and Blackadder
Imagine if the space ship of Red Dwarf landed in a world where Blackadder was and just think of some of the funny storylines that could of been created with Baldrick and Rimmer and Cat. it could of had some hilarious results and also lead to an interesting concept.
Miranda and Mr Bean
Just think before Miranda married Gary, she could of been on blind dates with Mr Bean that would of been set up by her over bearing mother. It could of had lots of jokes about Bean being shocked at a woman being so tall and her being fascinated with him not talking a lot and Teddy could of become friends with Mirandas Fruit Friends.' Such FUN'
The Inbetweeners and Bad Education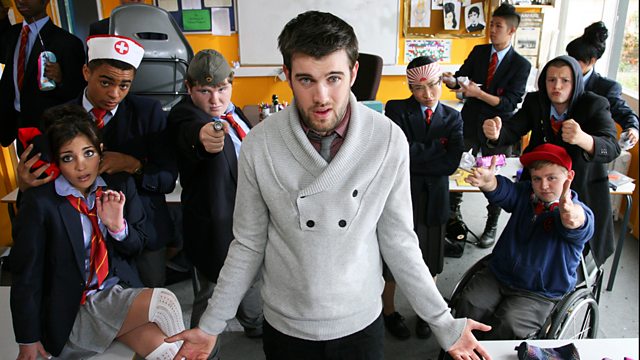 Before the Inbetweeners left sixth form they could of been told that they had to help out at a local school either as a punishment or to give them a talk about what to do for A levels etc. Jay, Simon, Neil and Will could all go into the school with totally different ways to approach the kids. Will gets bullied by Alfies class, Fraser takes a really keen interest in Neil and tries to be down with the kids, Jay goes in telling all the classes about how to pull the birds with Alfie constantly questioning if he says is rubbish, and Simon getting hit on by the head teacher, Pickwell. Mr Gilbert however can end up bullying Alfie.
The Office and Alan Partridge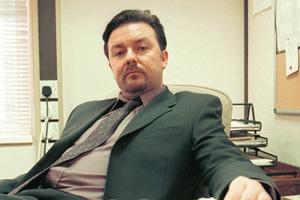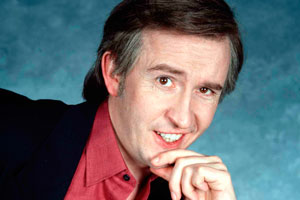 This would be a really interesting and also  painstakingly awkward show to watch. Just imagine in between his television show and his local radio show there was a time where Alan Partridge had to work in an office to make money and his boss ends up being David Trent. Imagine the egos and how many fights they would end up getting into. Trent wanting to become this huge musician constantly competing with the limelight with someone who has been on television. Could be a comedy dream or an utter nightmare to watch.