I never used to really be a fan of factual books as I used to relate them to school work and
believed that books that you read for fun should be fiction. I remember in school my friend Leigham loved reading autobiographies and always was reading them or telling me what person he was reading about at the moment. I used to love (and still do) renting books from the library and one day when i was 17 i decided to rent out my first Biography (not Autobiography) about Robbie Williams.
I can't remember really what my first Autobiography was that I read but I know it was many years later. I remember maybe that one of the fist ones I read was Michael McIntyres autobiography and enjoyed it so much that continued to read more. I don't read everyone's autobiographies, in fact I am very strict with what ones I do and do not explore. I decided a long time ago that the autobiographies that I will read will only be written by comedians or comedy actors. The reason that I made this decision was that I wanted to only read autobiographies that would inspire / or make me laugh.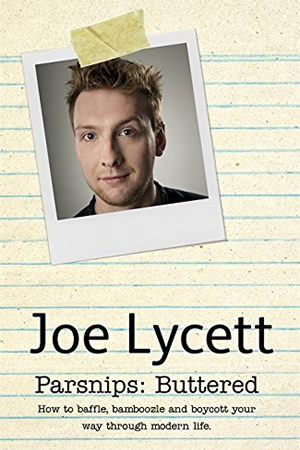 The only exception to this rule has been Bear Grylls autobiography but more about this later. These days, more and more comedians are releasing books and my list is constantly getting bigger as to what I want to read. Steve Coogan, Sara Pascoe, Joe Lycett, Amy Schumer, Amy Poehler and Rainn Wilson are already on my list of books that is getting bigger everyday and hope to read these all in the near future. I read many autobiographies but there are a few that have stood out that I have really enjoyed reading so here are a few of the ones that I would recommend of that i found great.
Lee Evans – The Life of Lee
Out of all the autobiographies I have read, i found this one to be the most engaging and I am still holding onto a thread of hope that Lee may write a second book. FIrst of all let me tell you this up front, it is very long and it is because Lee goes in depth which is something that not all people do in a book. It's not a book of young and them boom straight to stardom, no it focusses on his struggles of getting to that place in the first place. It is a really heartwarming story with a lot of struggles that even if you are not a fan of Lee Evans, you end up walking away with a lot of respect you never thought you had. You also walk away with something I have never experienced with other autobiographies, a sense of hope. Now let me explain this a bit better. It is the first book i have read where you can really feel the words come alive when he explains his family. Its not just words, you can feel the love that is flowing in his veins for his wife and daughter flow out of the book. You walk away wanting to know about the next chapter of his life and admiration that he has written such an intense book.
Michael McIntyre Life & Laughing 
If you are looking for a book that is going to make you laugh out loud then this is the
autobiography for you. Written in a style which is clearly
Mcintyre, fans of the comedian will really enjoy this book. Even if you are not a great fan but want a way into reading autobiographies then I would recommend this as one that you start off with as its easy to read, and you instantly feel welcome reading the book. (Some autobiographies I have read, have been really hard to get into because the comic has their own special way of writing to try and reach the audience, and not naming names, sometimes it doesn't work….) There are some very poignant moments and even at the tough times throughout the book, Michael still makes it light hearted and fub to read. If you are not a big reader and prefer an audio book, I have heard from some people that his one is very funny as he laughs at himself throughout. Again not 100% sure, but this is what I have been told.
Bear Grylls – Mud, Sweat and Tears
I initially read this autobiography as I wanted to see what all the fuss was about with Bear Grylls. I read this book at a time when he was still huge in America but still unknown in the UK unless you watched the Discovery Channel. I wanted to read his autobiography to see if he really is the person who you see on Television or if it was all a fix. I went into this book not really sure what to expect and ended up walking away with such a huge respect and inspiration for Bear Grylls. Whatever anyone says about this man noone can take away the fact he has done some amazing things and overcome some insane hurdles and that is why he near the top of my inspirational people list.
Isy Suttie – The Actual One 
As soon as this book was released I really wanted to read it as I quite like Isy Suttie as she is quite quirky and out there. It was a bit different to most autobiographies that I have read but i really enjoyed it even if it does only focus on one year or so of her life. It is funny, heartfelt and such a great read. It really does appeal to a female reader as it really relates to situations that most women have experience now and again.
Mindy Kaling – Why Is Everyone Hanging Out Without Me?


Famous for being a writer and starring in the Office US and also writing and being the lead role in the television sitcom, The Mindy Project. If you are looking for a comical autobiography written in the style of a girl who obviously, like her character in MP loves a good comedy film or rom com then you will love this book. Whilst it may not mention a lot about romance it is very entertaining and I really enjoyed reading it.